This post is sponsored. All thoughts expressed are my own and may not reflect the views of other. 
One of the smartest things I did was purchase a Sam's Club membership. I love easy ways to save money that don't require me to cut out coupons or bounce from store to store for the best deals. I need simple one stop shopping that is hassle free and gets me and the kids in and out.
How to get a practically FREE Sam's Club Membership
Print this offer, take it to your nearest Sam's Club and get a one year membership for $45 out of pocket. Your new membership will come with a FREE $20 Sam's Club Gift Card and these $25 new member Instant Savings.
So basically the money you invest in a year long Sam's Club membership comes right back to you.
WIN, WIN
The benefits of a Sam's Club Membership
Buy in Bulk and Save
Buying in bulk means fewer trips to the store. One monthly trip will keep me stocked on the essentials. With plenty of diapers, wipes, food, toys, snacks and other household essentials, I don't have to worry about those dreaded trips out of the house I wasn't planning on.
Scan & Go 
Download the Sam's Club app, as you shop in-store scan your items and pay from your phone.  Skip the checkout line and be on your way.
Club Pickup
Shop online any items that are labeled "Pick up in Club" use the app, kiosk or the drive-thru option to quickly pick up your items.
Subscription Service
Use the Sam's Club subscription service for those items you need over and over. The subscription service ships your items with regular delivery to avoid running out of what you need.
Guaranteed Value
If you don't fall in love with the Sam's Club membership they will refund you in full.
Feel free to include a deep link to the Baby & Toddler category page on Sam's Club. Your unique affiliate deep link to that category page is included above.
Instant Savings
Take advantage of even better member deals when you see Exclusive Instant Savings Offers.
Right now take advantage of my favorite Pampers deals. Swaddlers has an instant savings of .20¢ each size 1 diaper and the sensitive wipes are just .02¢ each. If you are a Huggies fan they also have the same deals going on. I personally love the pull-ups and at .26¢ ea you can't beat the price to stock up.
Get your practically FREE Sam's Club Membership today.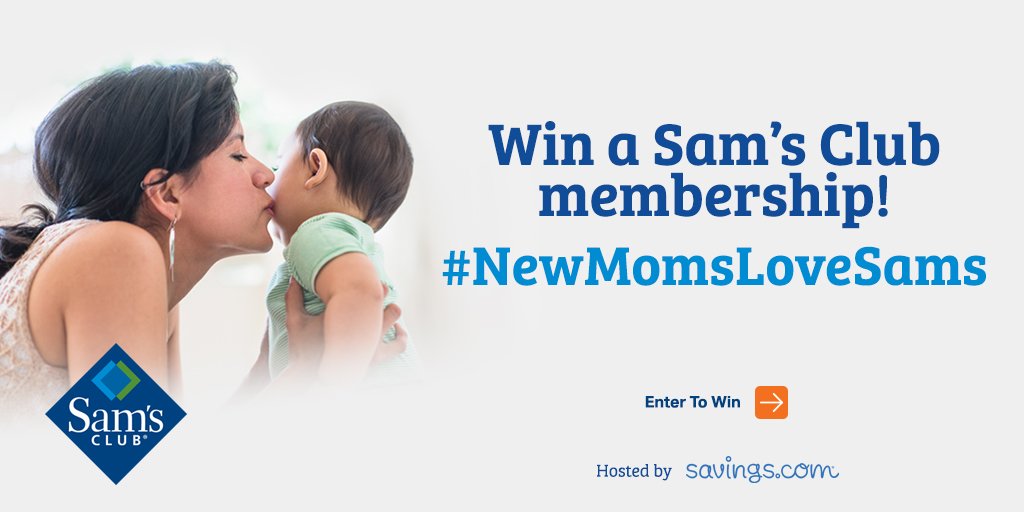 Giveaway #NEWMOMSLOVESAMS
25 $100 Sam's Plus Gift of Membership Gift Cards!Sam's Club Giveaway 
Giveaway ends on Friday, November 9th at 11:59 PM ET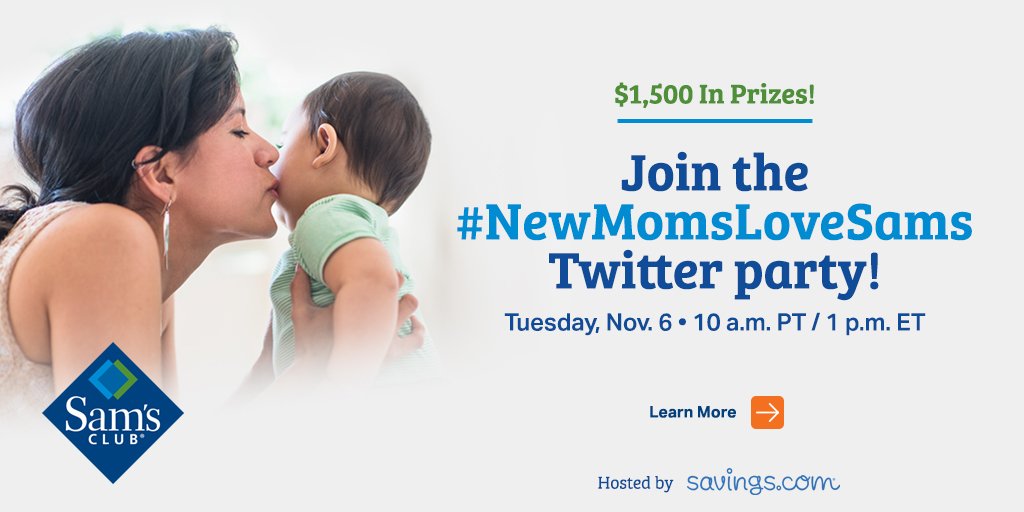 Join the #NewMomsLoveSams Twitter party
A chance to win $1500 in prizes.
Tuesday, November 6th at 10AM PT/1PM ET for our #NewMomsLoveSams Twitter party.